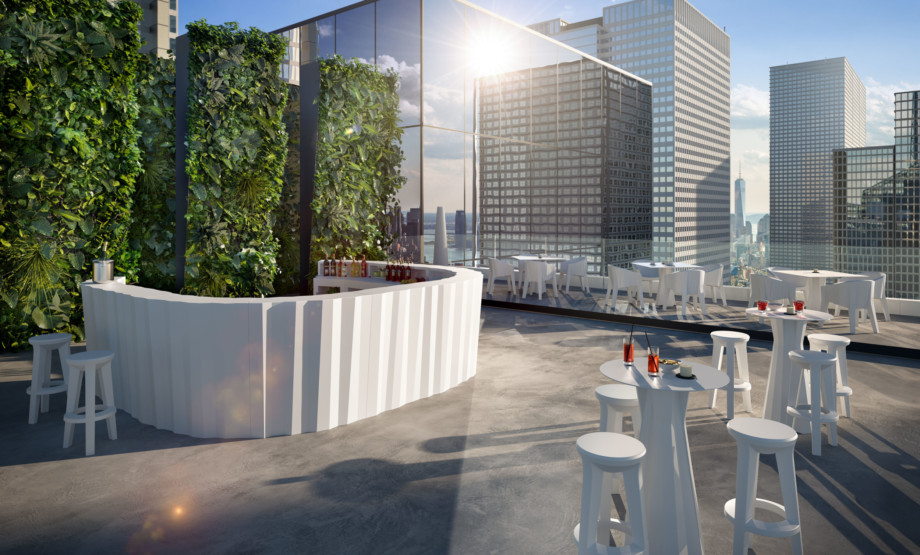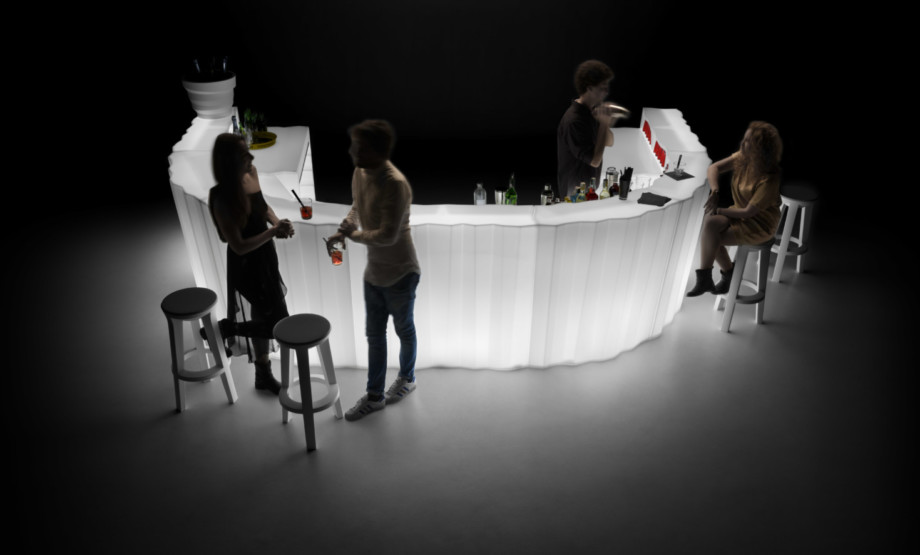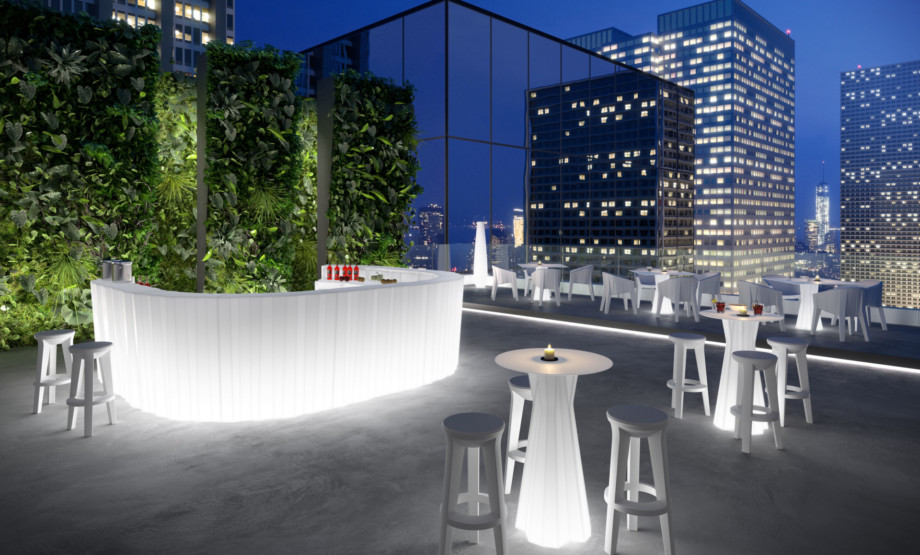 dimensions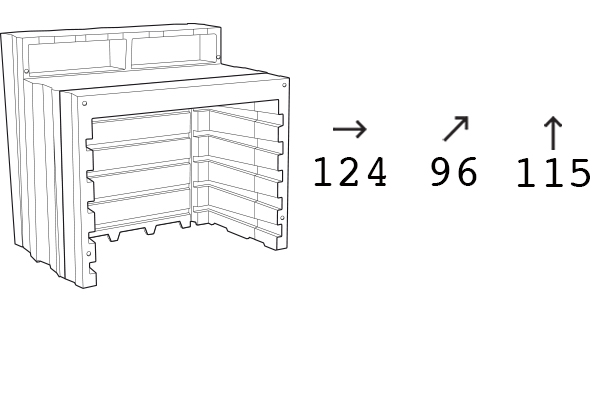 Frozen Desk Large
/ 2015
design Matteo Ragni

/

Maurizio Prina
This modular bar counter is available in two depths to provide a larger worktop where to place the coffee machine or other similar appliances.
The lower compartment can house cold storage units and built-in appliances. The distinctive faceted surface "covers" the joints between the modules allowing for uniform and consistent combinations. The "Frozen" counter is suitable for indoor and outdoor use, it is also available in the luminous version and is equipped with a full range of bar accessories.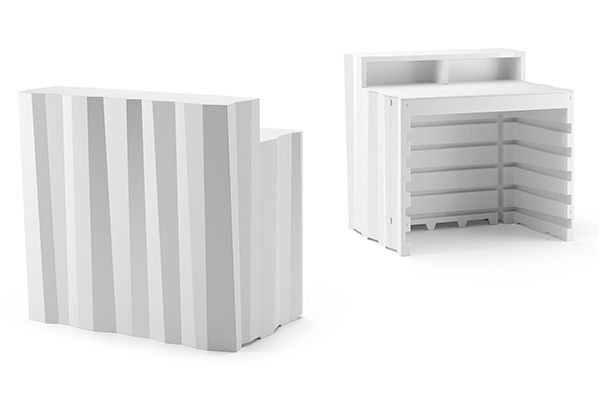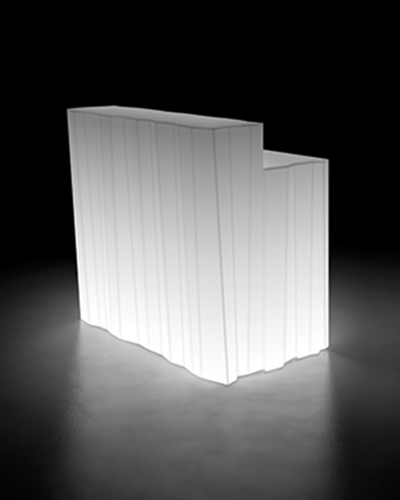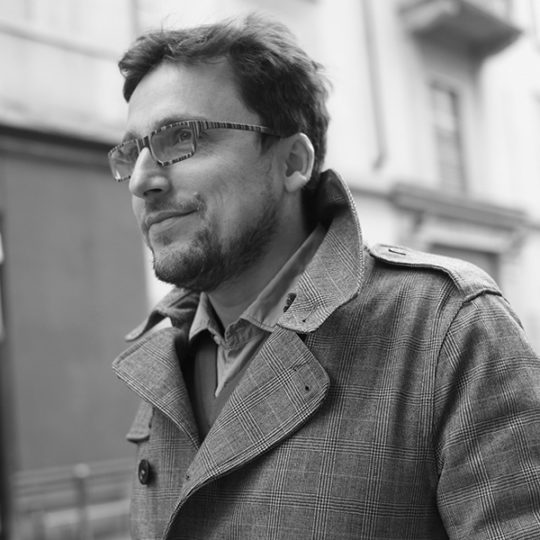 Designer____
Matteo Ragni
Was born in Milan in 1972. He obtained a degree in architecture from the Politecnico of Milan. He has worked in the field of design since 1995. He teaches at the Faculty of Design at the "Politecnico" of Milan and the "Istituto Europeo di Design". He has held workshops at various universities in Chile and taken part in exhibitions in Italy and Scotland. In 1998 he founded the Aroundesign studio with Giulio Iacchetti and together, in 2001, they won the ADI Golden Compass award with their biodegradable multipurpose cutlery "Moscardino", which is displayed in the permanent design exhibition at the MOMA in New York.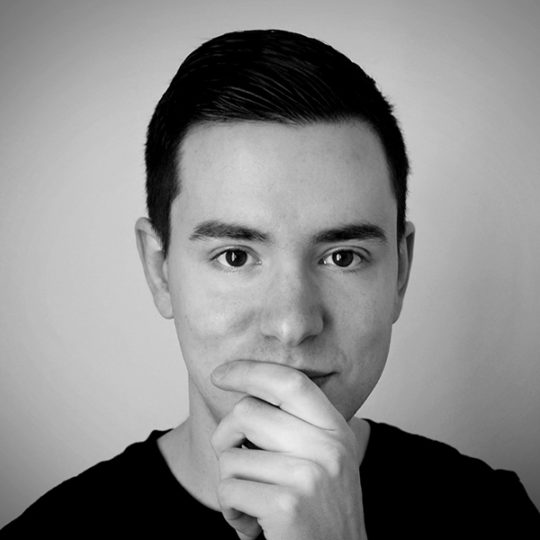 Designer____
Maurizio Prina
Maurizio Prina was born in 1985 in Biella. After an artistic degree in Novara and an Industrial Design class at the European Institute of Design of Milan he starts a collaboration, which still goes on, with Alessandro Ciffo, enhanching the concepts of self-production and the relationship between art and design. In 2006 he starts to work with Matteo Ragni and Giulio Iacchetti in the Aroundesign studio. In 2007 he starts to be part of Matteo Ragni's studio, where he follows different sides of industrial design: not only the development of projects for products, furniture, lamps and finitures, but he also follows exhibit design for fairs and museums. The studio also deals with art direction and design consultancy, for classic brands but also with new start ups. During the last years he worked for Alessi, Alpi, Campari, Danese, Fantoni, Lavazza, Lorenz, Pandora Design, Pinetti, Plank, Poltrona Frau, Triennale di Milano, W-eye and many more. From 2012 he started also to work as a freelance designer. Among his great passions there are, in no particular order, good food, designing and playing bass guitar.