PLUST
WE ENTRUST OUR IDEAS TO YOUR INSPIRATION
WE ENTRUST OUR PRODUCTS TO YOUR INSPIRATION
For you who collect and interpret the desires of people, a dedicated path in the world of Plust Collection.
You can find a lot of ready-made solutions. Or why not make them to measure by combining your skills with ours? As firm believers in creativity in the manufacturing world. To do so, we place our products and experience at the disposal of the needs for experimentation that can come precisely from the furniture design world. We do this through a team that is always ready to pursue new dreams and visions and turn them into valuable new realities.
Plust Collection isn't just about excellent design – it's also about the good soul of plastic: resistance, recyclability, durability and practicality.
By choosing the Newlife finish, you foster the culture of recycling and offer nature lovers the opportunity to be truly sustainable.
Our products together with your ideas.
PROJECT BOOK
The 3D models of our articles.
DOWNLOAD
Design and sustainability.
NEWLIFE FINISHING
We for you.
CONTACT US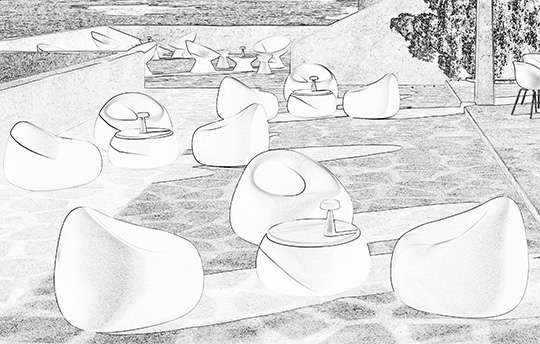 "Recognizing need is the primary condition of design"
(Charles Eames)