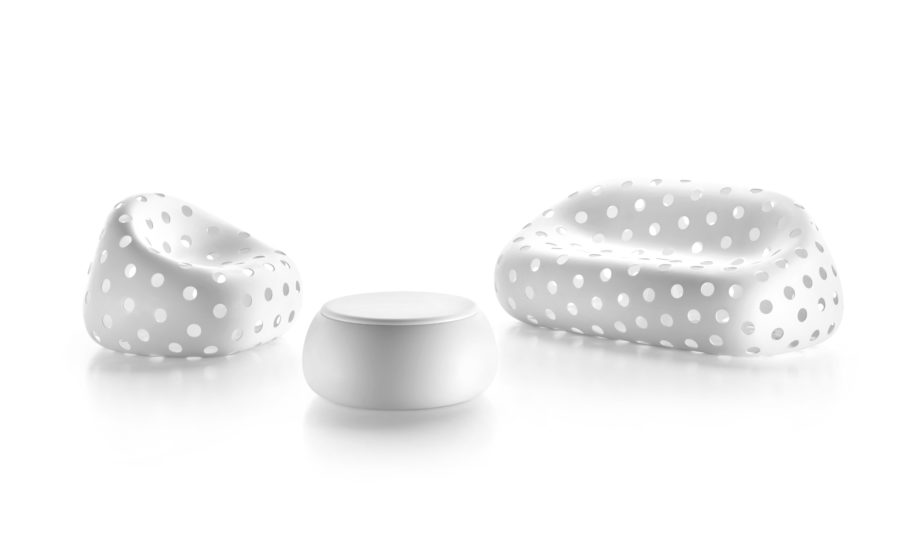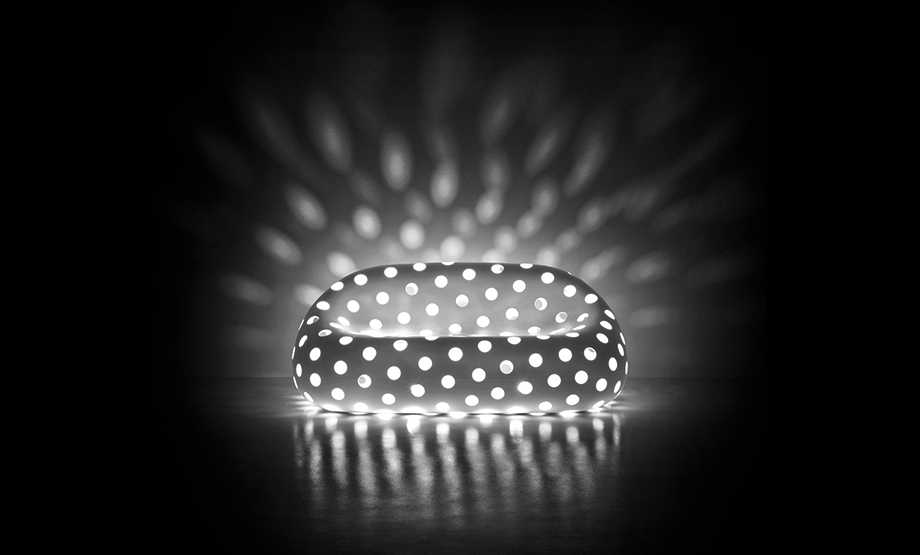 dimensions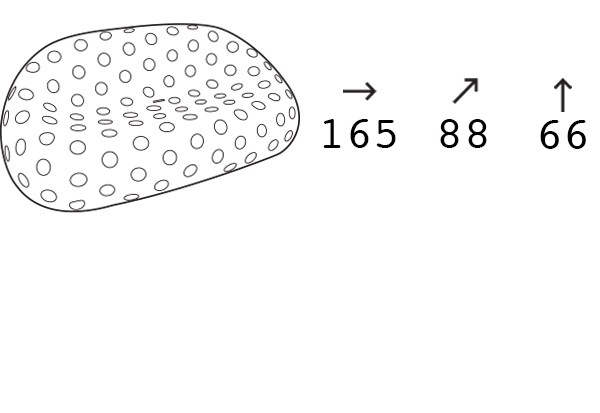 Airball Sofa
/ 2013
design Alberto Brogliato
A 2-3-seater sofa deriving from the "Gumball" family has great impact and are suitable for rooms that require solutions with great character, is paired with the armchair, it creates an eye-catching relaxation area.
The openings on the opaque surface give unrivalled lightness for this kind of furniture. It can be equipped with two RGB lighting kit, which, thanks to their vast range of colours, creates light effects of strong emotional impact.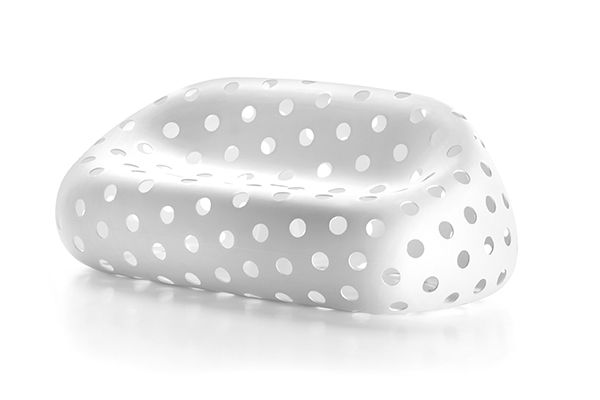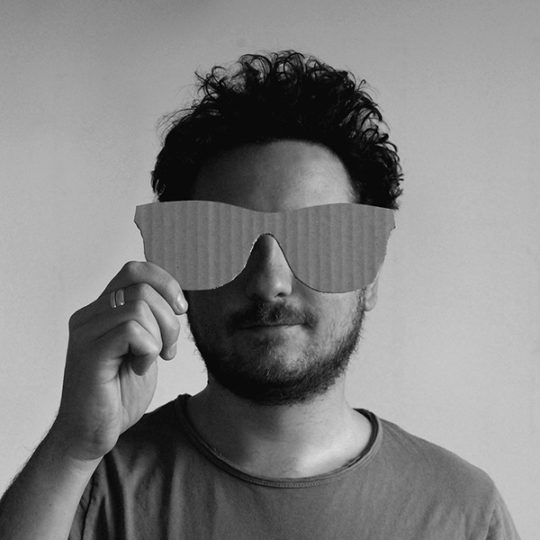 Designer____
Alberto Brogliato
Born in the province of Vicenza in 1981, Alberto Brogliato graduated in Product Design at Venice's IUAV University in 2006. For eight years, he worked in design and R&D with Euro3Plast and PLUST Collection, for which he designed numerous products and gained an honourable mention in 2010, and a "design of wonder" award in 2013 at the Young&Design competition. Then, together with Federico Traverso, he founded the brogliatotraverso design studio, which has received several international awards including these awards: Red Dot design, IF design, German Design, Good Design and A' Design.