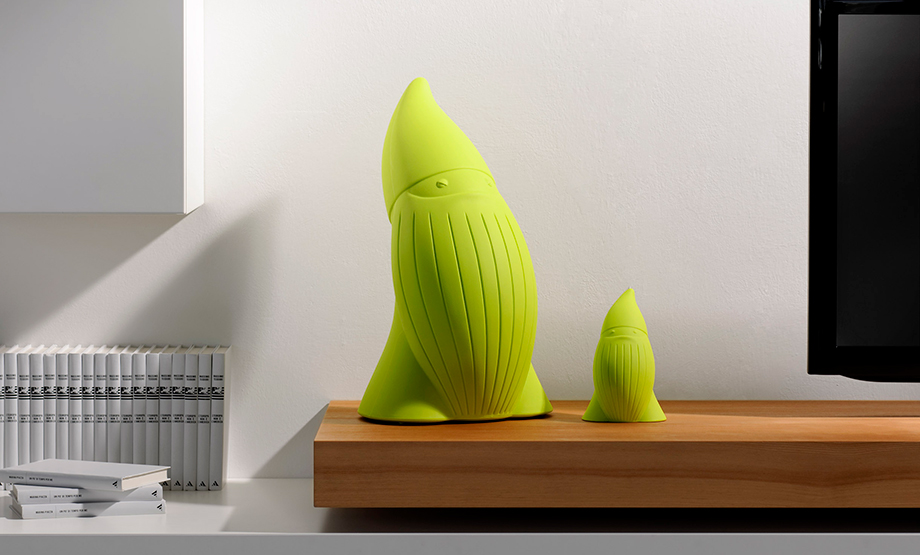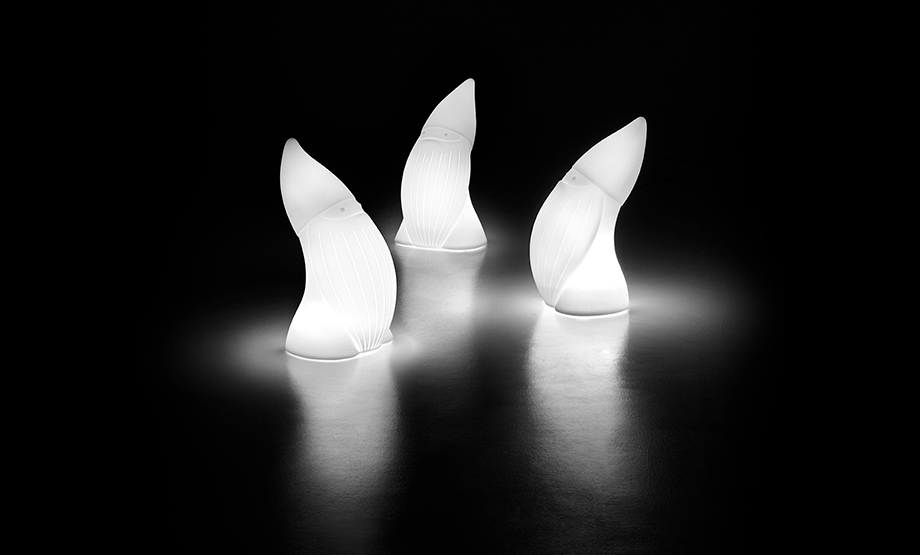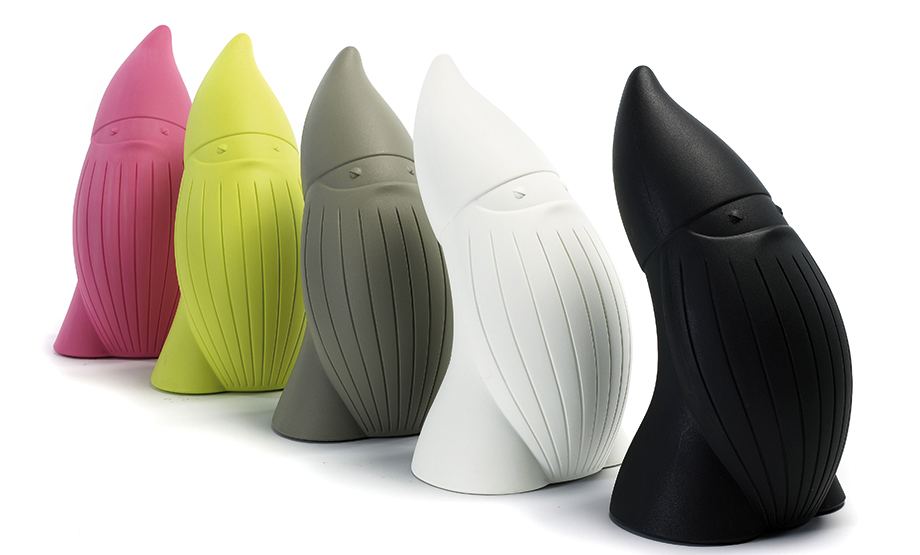 dimensions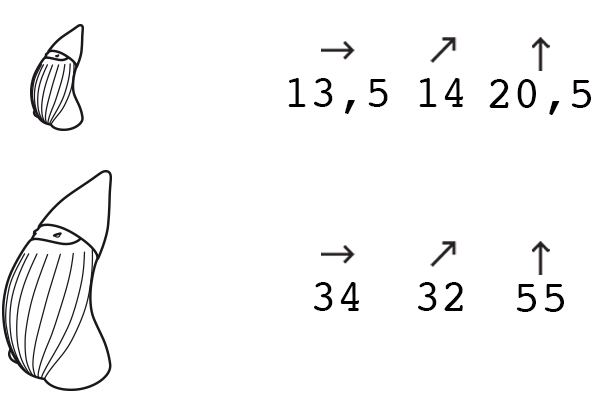 Baddy
/ 2008
design JoeVelluto (JVLT)

/

Alberto Fabbian
Whether it's about looking for hidden treasure or the route to escape from a pirate galleon, the diminutive gnome Baddy can always be trusted for the right advice.
Designed by JoeVelluto (JVLT) and Alberto Fabbian, he accompanies children and adults in all their daily adventures, in both the classic version, and in those of Mini and Light.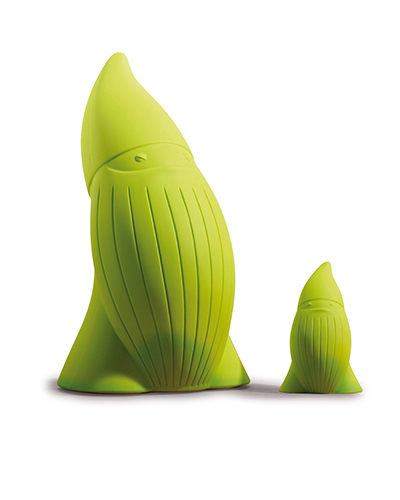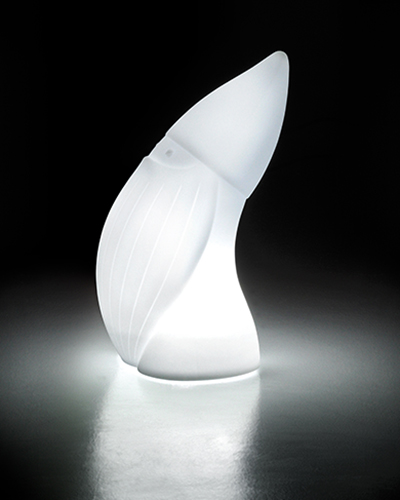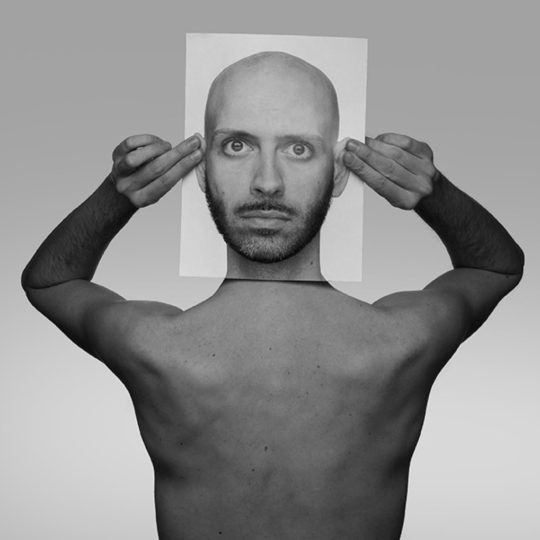 Designer____
JoeVelluto (JVLT)
JoeVelluto (JVLT) is an industrial design and communication studio. In 2002 presented the "RosAria" project, a disposable rosary produced in bubble wrap – today part of the permanent collection at the "Neue Sammlung" in Munich. In 2005 presented the book "Salefino: new flavors from Italian design" edited by Abitare Segesta. From 2006 JoeVelluto looks after the setting projects for "Pitti Uomo", "Pitti Bimbo". In 2006 founds with Cristina Morozzi the "National Italian Design" that subsequently will develop the "Coincasadesign" project. In 2008, "Saver" – the universal shower diffuser for PET bottles produced by Coroitalia, is pointed out for the ADI Design Index. Since 2005 Andrea and Sonia Maragnot have given lectures, tutoring, and conferences for some of the most well known Italian universities such as: Scuola Politecnica, Naba, Istituto Marangoni, and SID from Padua.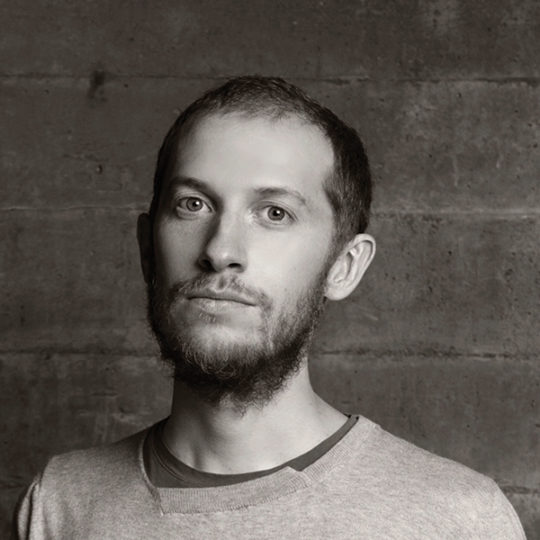 Designer____
Alberto Fabbian
Born in 1981 in Bassano del Grappa (VI). His passion for Street Art led him to develop illustrated works with a sensitive attention to detail and subject matter. IN 2006 he earned his diploma from the Italian School of Design in Padua, participating in various workshops for important Italian companies. In 2006, he began his collaboration with JoeVelluto Studio (JVLT), developing communications projects and designing products and installations. He works as a freelance designer, creating small stories that are reflected in illustrations and objects.