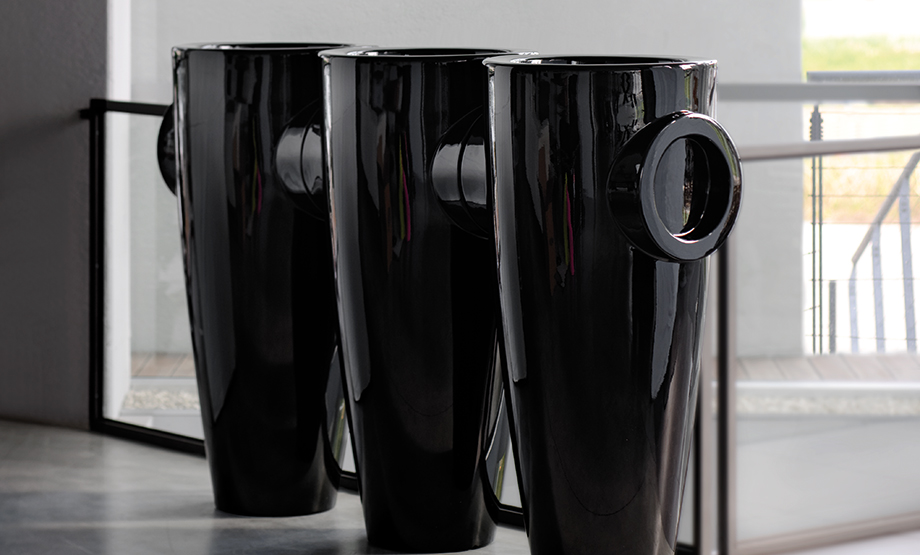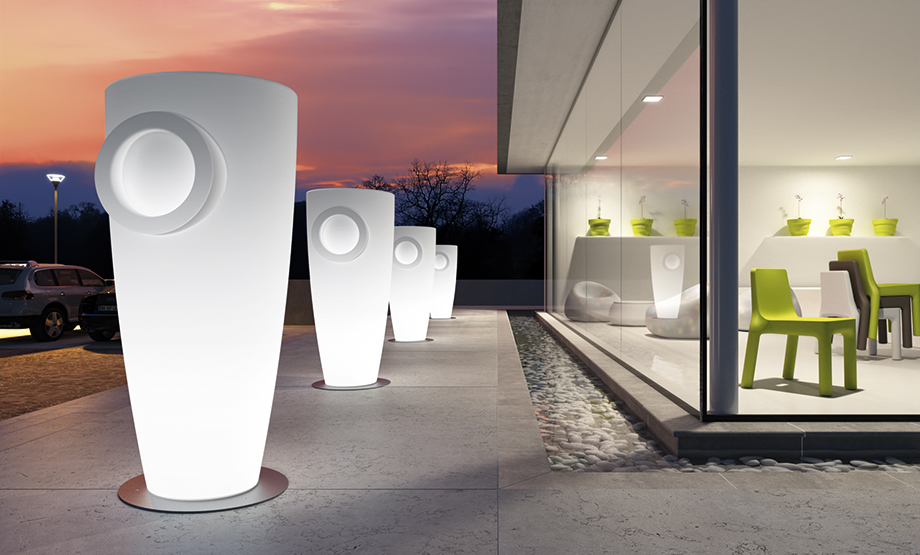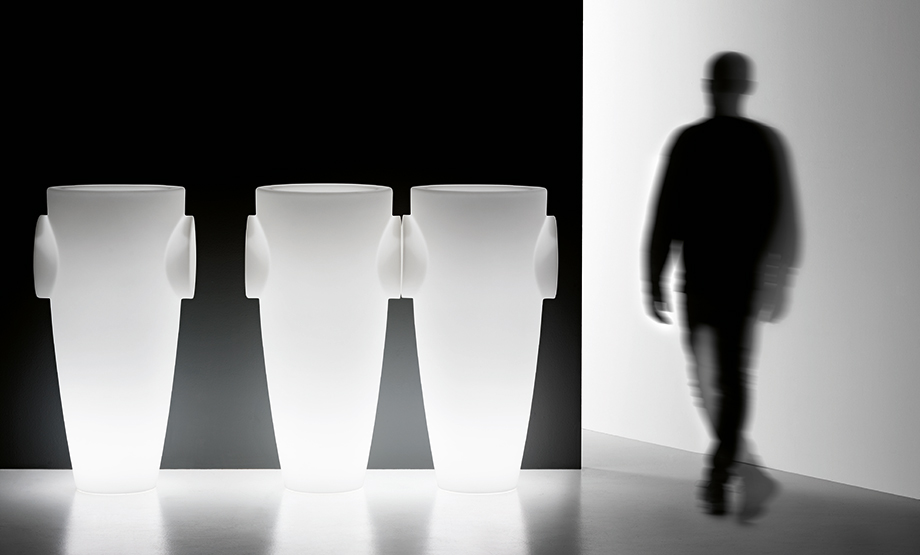 dimensions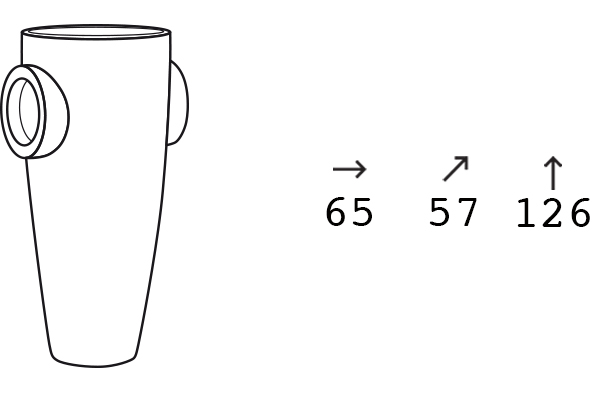 Humprey
/ 2007
design JoeVelluto (JVLT)
Vase proposed as a contemporary reinterpretation of a classic amphora is ideal for plants or medium size plant decorations.
Thanks to the great side "rings", you can create rather unusual booths placing one "Humprey" next to the other. In luminous version is particularly suitable for contract use of both classical and contemporary avors, but also well integrated as a single element within a domestic space. Several "Humprey Light" combined together, can form a bright divider.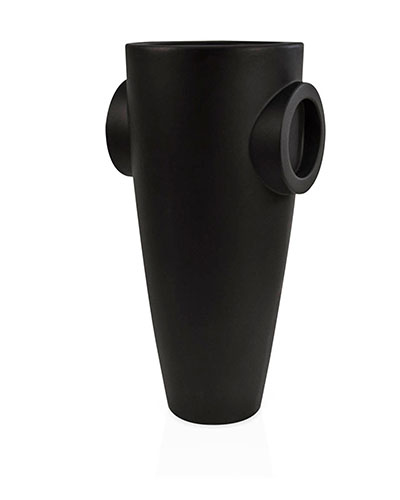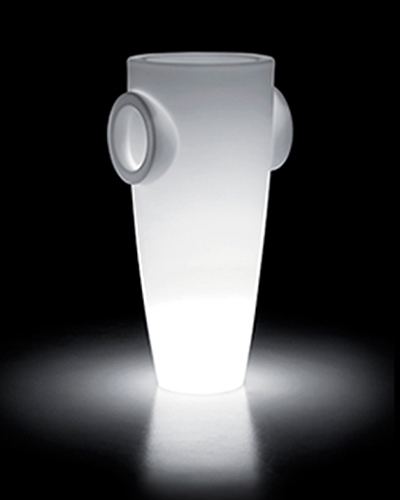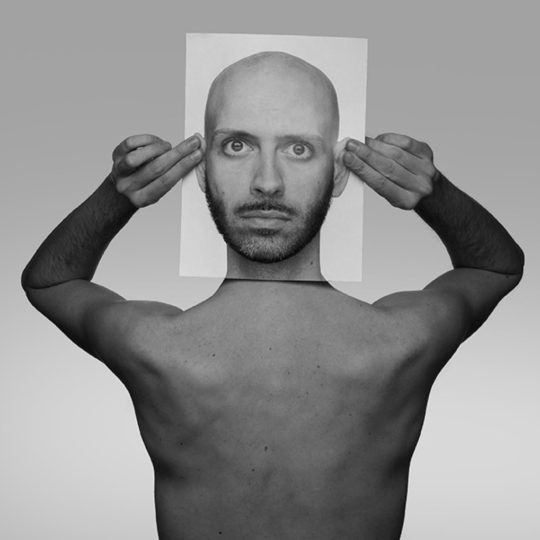 Designer____
JoeVelluto (JVLT)
JoeVelluto (JVLT) is an industrial design and communication studio. In 2002 presented the "RosAria" project, a disposable rosary produced in bubble wrap – today part of the permanent collection at the "Neue Sammlung" in Munich. In 2005 presented the book "Salefino: new flavors from Italian design" edited by Abitare Segesta. From 2006 JoeVelluto looks after the setting projects for "Pitti Uomo", "Pitti Bimbo". In 2006 founds with Cristina Morozzi the "National Italian Design" that subsequently will develop the "Coincasadesign" project. In 2008, "Saver" – the universal shower diffuser for PET bottles produced by Coroitalia, is pointed out for the ADI Design Index. Since 2005 Andrea and Sonia Maragnot have given lectures, tutoring, and conferences for some of the most well known Italian universities such as: Scuola Politecnica, Naba, Istituto Marangoni, and SID from Padua.